Protecting Pollinators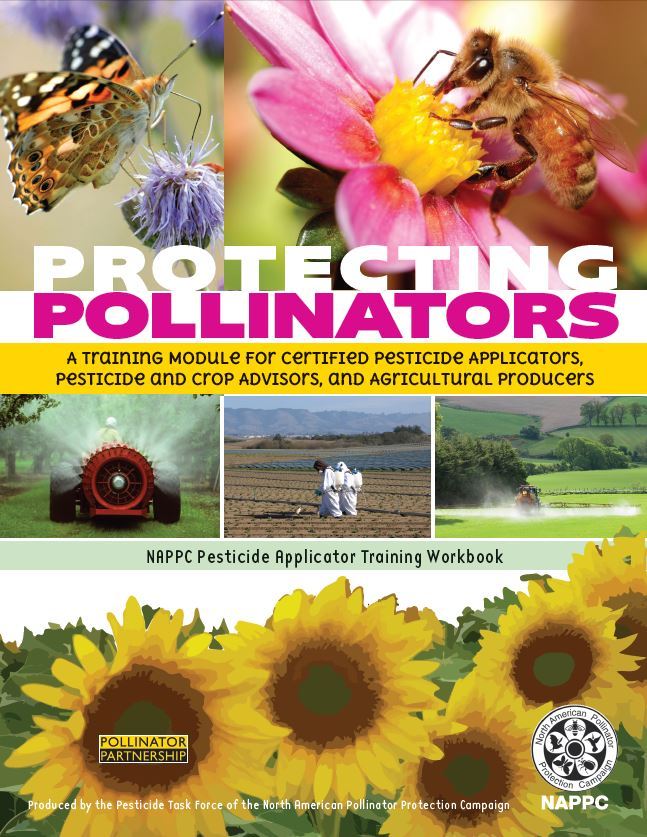 A Training Module for Certified Pesticide Applicators, Pesticide and Crop Advisors, and Agricultural Producers
Welcome to the Protecting Pollinators training module! In order to make the training module more affordable and accessible, as well as to save paper, we have digitized the workbook and associated materials, and made them available on a single compact USB Drive.
As a certified pesticide applicator educator, you are trained to teach applicators the proper selection, use, and application of pesticides to protect crops in an environmentally responsible manner. This training module is designed to help you increase your awareness and skill in minimizing the effects of pesticide applications on pollinators, such as bees, butterflies, birds, bats, and other animals.
This training module will help you teach:
The importance and current status of pollinators
How professional pesticide applicators can help protect pollinators
How to select and apply pesticides with minimal risk to pollinators
How to assess the potential effects of treating crops during flowering period
The importance of the label and label language
This module can be used one on one or for group classrooms, with small or large group settings. The workbook is designed to print and distribute to your students, and may serve as a reference after their training is complete.
Included on this USB Drive are the following:
Workbook (including lesson plans and short quizzes) for reproduction
Answer Key
15 minute video
PowerPoint Presentation
Applicator Feedback Form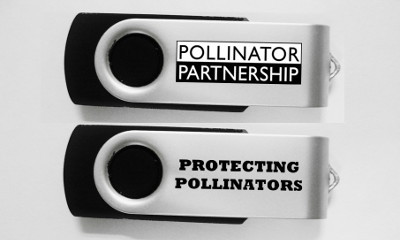 The training video has been included on this USB Drive in MP4 format.
Thank you for taking this opportunity to learn more about the pivotal role pesticide applicators play in pollinator health. Please email info@pollinator.org or call us at 415-362-1137 if you have any questions or comments.
PRODUCED BY THE PESTICIDE TASK FORCE OF THE NORTH AMERICAN POLLINATOR PROTECTION CAMPAIGN (NAPPC)